The Vernon Yacht Club is thrilled to invite our comunity to come down to what
will be a terrific Boat and Sportsman Show May 2nd and 3rd! With the added Sportsman's content we expect that something for every interest in the outdoors will be present for your viewing pleasure!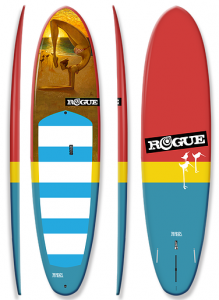 From demonstration paddle boards from Kalaivida Surf Shop and kayaks to NOSA sail boats and model radio operated boats through to the fastest F1 through hull tunnel racing boat in British Columbia (140 MPH!!!) along side some wonderful custom restored cars. For one of our Fast Boat Featured Displays Chris & Buss Roddis are showing us this 25ft Couger 25MTR: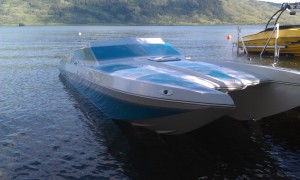 Other displays and live rescues by Search and Rescue will feature water rescue and helicopter line rescue demonstrations if weather and permits allow, plus the new RCMP boat and Royal Marines featured search and safety boat are on display. Motorcycle custom bike builders, quads, and small water craft will be featured along side some of the nicest recreation power boats made on water and on land. VYC members again this year offer free sail boat rides (sign up at the VYC tent to reserve a sail) as great food in our club house.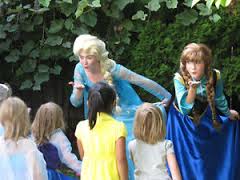 Dream Party Production's characters from "FROZEN" will be on site on Sunday from 10:00 AM till 2:00 PM and you can have a free picture taken with them courtesy of Vernon Telescope! Free face painting for the children (and willing adults….) is on both days with Trina and her wonderful helpers. Please join us in supporting the Salvation Army Food bank with an entry donation at the gate as we step forward to help those in need while we enjoy a great spring weekend of fun in the sun on the water!
Rob Mathews
Boat Show Chair – 2015 VYC Boat & Sportsman's Show.
Follow updates by "liking" our page on: facebook and following the VYC twitter page