The 2018 Boat & Watersports Show is May 5th & 6th!
Boat Show Contacts:
2018 Boat Show Chair, Fred Haight – email: boatshow@vernonyachtclub.com or phone: 250-819-5120
Boat Show Volunteer Coordinator, Pamela St Pierre – email: staff-captain@vernonyachtclub.com
Boat Show Publicity, Pamela Miller – email: publicity@vernonyachtclub.com
Tiller Topics Avertising, Pamela Miller – email: tiller@vernonyachtclub.com
Vernon Yacht Club Office and Gang Plank phone: 250 545 5518 email: office@vernonyachtclub.com
The Vernon Yacht Club is a not-for-profit and the Annual Boat & Leisure Show is organized by over 80 volunteers, volunteer board members and VYC Staff. 
2018 Boat Show Documents:
Advertising:
Boat Show Vendors receive a 25% discount on advertising in the VYC Tiller Topics newsletter plus a free card sized ad in the the April 2018 Tiller Topics Boat Show publication. The Boat Show Tiller Topics will be sent to VYC Members, posted on the Tiller Topics Page. and extra copies will be printed for visitors to the show. Please complete and send in the order form to place an ad:2018-Boat-Show-Tiller-Topics-Advertisers-Order-Form
2018 Boat Show Open and Closing Times:
Saturday May 5th: 9am to 4:30 pm
Sunday May 6th: 9am to 4:00 pm
The Kal Tire Shuttle Service for the public runs every 10 mins from 8:00 am to 6:00 pm from the Marshall Field Parking Lot to the Boat Show. For vendor shuttle times please see Vendor Schedule.
Media and News: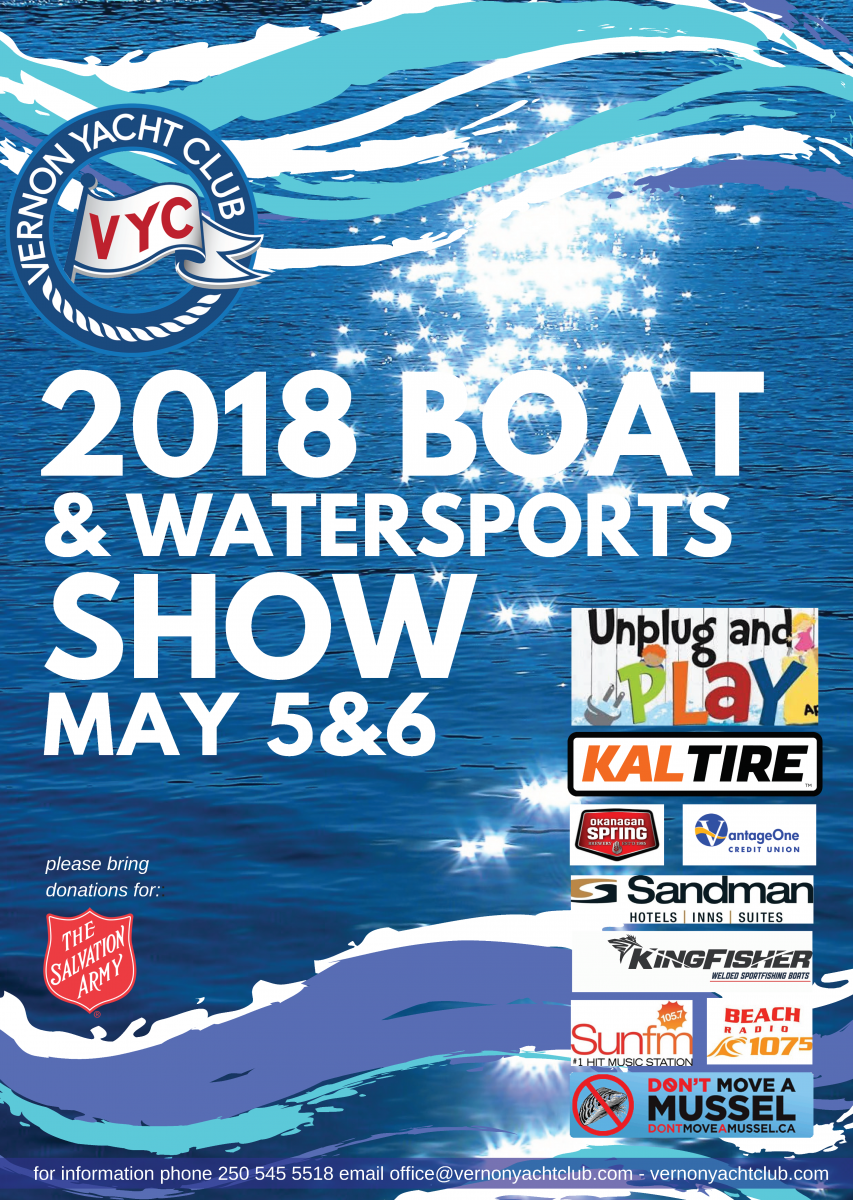 Boat Show Photos: